Harry & Peg Bradley's Backyard Barbecue
August 25, 2022 -

5:00pm

-

8:00pm
The tenth annual fundraiser to benefit Lynden's education programs
The funds we raise through the barbecue are used to underwrite the cost of tours, field trips, and transportation for schools with limited financial resources; to provide scholarships for young people attending our art studio classes and summer camps; and to support professional development for K-12 teachers, particularly through our Innovative Educators Institute. The majority of K-12 students we serve attend MPS and receive our programs without charge. In 2021, and especially once schools reopened in the fall, we were able to serve over 3,400 children, most of them through hands-on, multi-service programs. This is about 50% more than we were able to serve in 2020, and we are watching those numbers climb again in 2022.
Tickets
Thursday, August 25, 2022
5-8 pm
2145 West Brown Deer Road, Milwaukee, WI 53217
Purchase a table for 4, 8 or a Family Pass to be seated with your own group.
Single ticket options: $100 per adult / $30 per child
Table options: $800 per table of 8 / $400 per table of 4 / $230 per family (up to 2 adults and 2 children under 18)
If you are interested in a different configuration, give us a call at 414-446-8794.
($440 of each table of 8, $220 of each table of 4, $100 of each family pass, and $55 of each single adult ticket is tax deductible.)

Purchase tickets online. If you prefer to pay by phone, give us a call at 414-446-8794.
Join us for our annual fundraiser to benefit Lynden's education programs, featuring a feast of local, sustainable foods catered by Braise; desserts by the refugee chefs of Tables Across Borders; magic from Matthew Teague; and music by B~Free & Quinten Farr.
Parking
Keehn's will be providing valet parking onsite.
Make a Donation
Can't attend but would like to support our Education Programs? Make a donation to Lynden.
Special thanks to our sponsors:
Baird Private Wealth Management - The ECAB Investment Group
Stafford Rosenbaum LLP
David & Julia Uihlein
Anonymous
---
Menu
Buffet Menu by Braise:
Pig Roast
Korean BBQ Tofu
Esquites (Spanish Street Corn)
Spanish Tortilla
Tomato & Cucumber Panzanella Salad
Grilled Green Bean Salad
Eggplant & Pepper Caponata
Watermelon
Kids' Selections:
Chicken tenders and buttered noodles
Dessert by Tables Across Borders
About the Musicians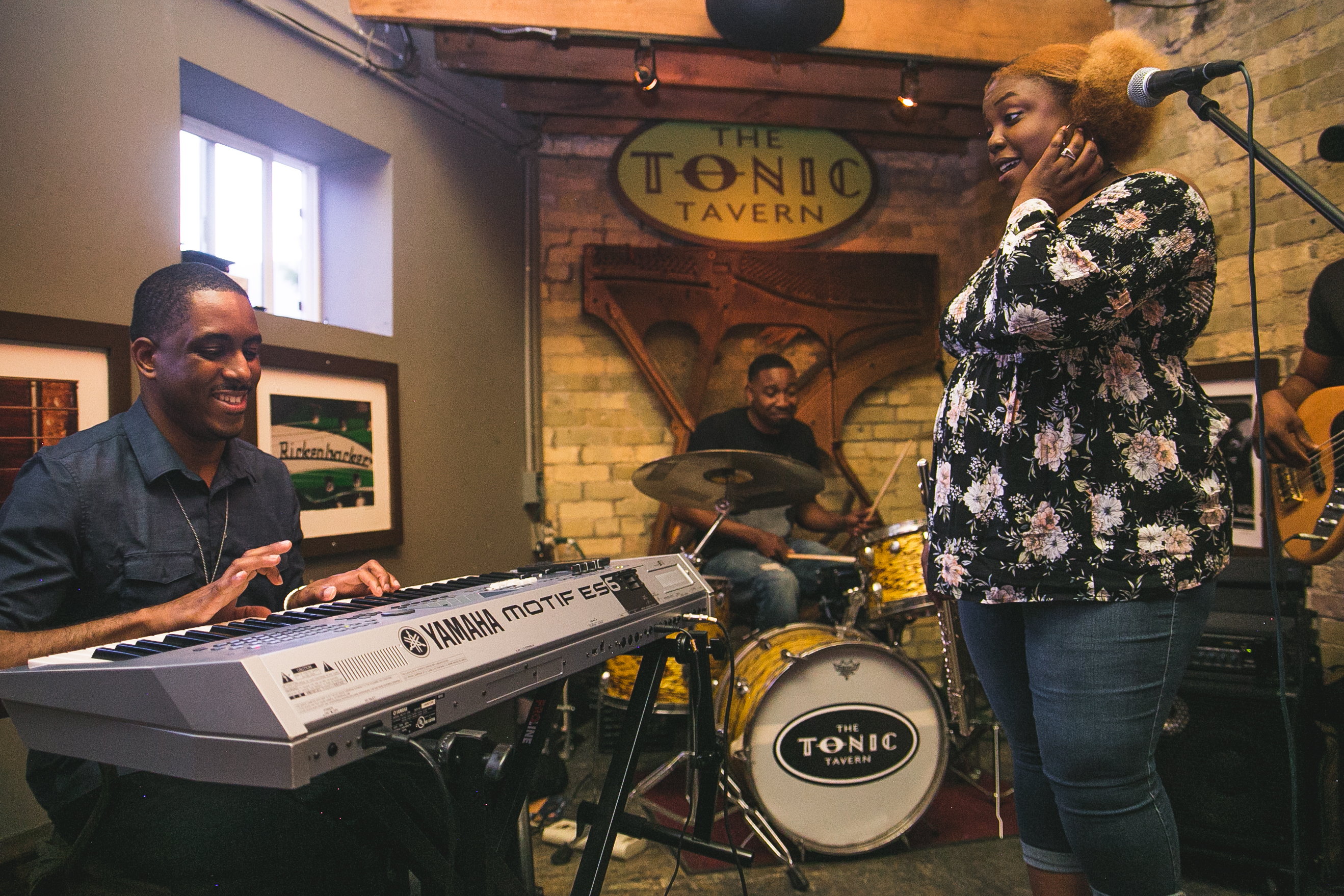 Multi-faceted husband and wife combo B-Free & Quinten Farr come together to deliver a lively joint performance! As longtime musicians, band leaders, educators & members of the music scene, the pair brings their savvy technique and musical experience to any audience by way of flute, voice, piano, loops & Talkbox. With a diverse array of soulful standards, covers & originals at their disposal, B & Q are sure to deliver an enjoyable experience for all lovers of music. More info: https://bfree2music.com/