Harry & Peg Bradley's Backyard Barbecue
August 25, 2016 -

5:00pm

-

8:00pm
The fifth annual fundraiser to benefit Lynden's education programs.
Join us for a feast of local, sustainable foods catered by Braise (including a new kids' menu), beer from Brenner Brewing, entertainment by members of Thistledown Thunders and magician Matthew Teague, hands-on art and nature activities, a silent auction to benefit our education programs, and more! Keep checking back: we're continuing to update this page with more info.
Tickets & Parking
Thursday, August 25, 2016
5-8 pm
2145 West Brown Deer Road, Milwaukee, WI 53217
$75 per person / $175 per family (up to 2 adults and children under 18)
Additional children: $25
($45 of each single ticket and $85 of each family pass is tax deductible.)
New this year:
A limited number of VIP Tables are available, and include reserved seating, complimentary wine, and a runner for the silent auction and bar. Reserve by phone at 414-446-8794.
Online registration is closed. For ticket inquiries, call 414-446-8794.
Parking: Please park at the Park & Ride located just to the west of the Brown Deer Road exit of I-43. A free shuttle bus will run between the Park & Ride and Lynden beginning at 4:45 pm. If you require handicap access, you may park in the lot at Lynden.
Special thanks to our sponsors: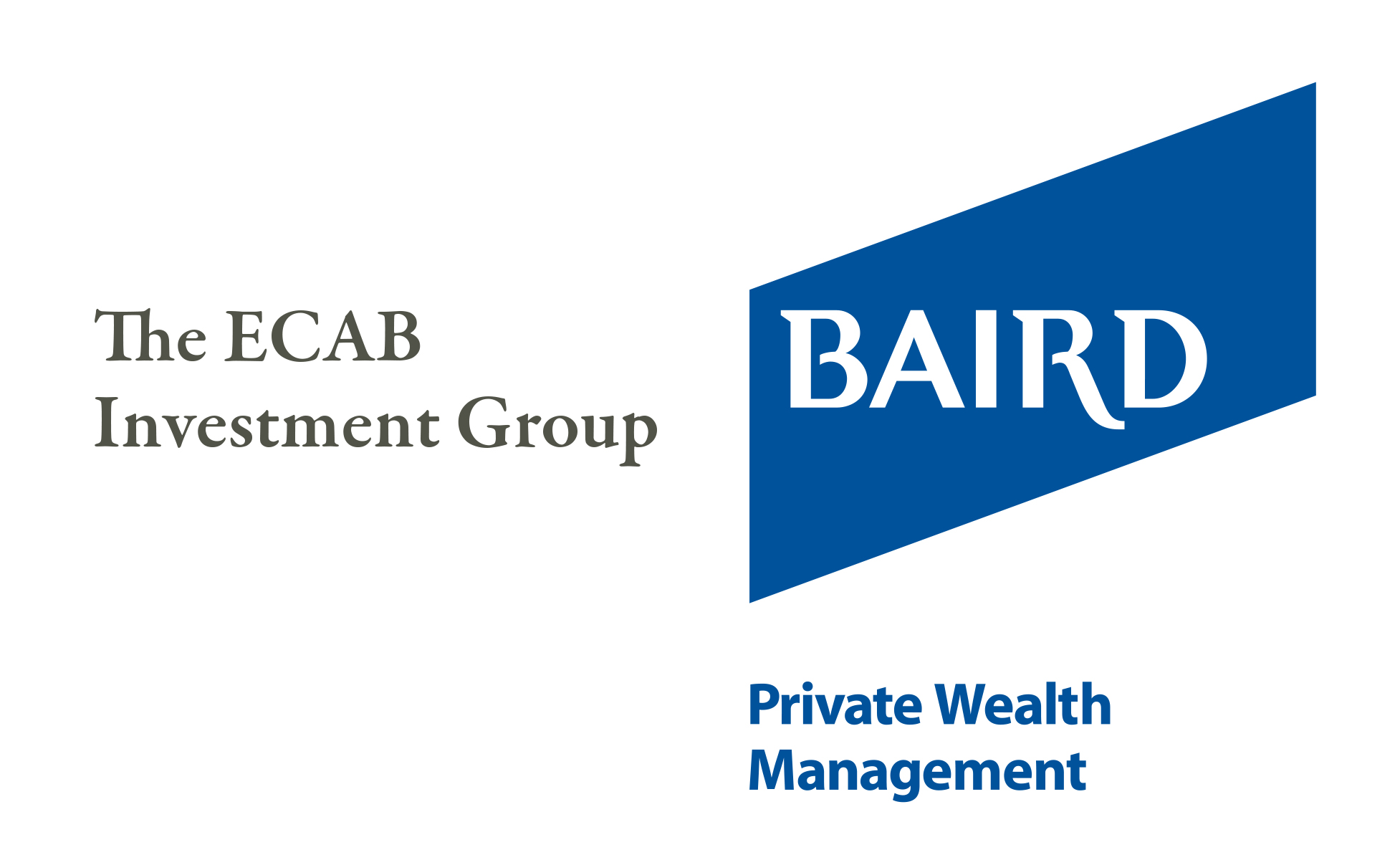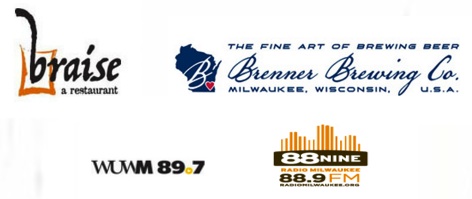 Baird Private Wealth Management - The ECAB Investment Group
Stafford Rosenbaum LLP
Uihlein/Wilson Architects
Hog Donor: Lynde B. Uihlein
Braise
WUWM | Milwaukee Public Radio 89.7 FM
88Nine Radio Milwaukee
Brenner Brewing Co.
The Feast
We are working with Braise to create an informal but delectable backyard feast, including a kids' menu (coming soon).
Roasted Pig
Scallion Vinaigrette
Esquites
Mexican Sweet Corn Salad, Chili Mayo, Fresh Sheep Cheese, Herbs
Spanish Tortilla
Grilled Carrot, Goat Cheese, Smoked Tomato Vinaigrette
Sesame-Peanut Coleslaw
Cabbage, Toasted Sesame Seeds, Spiced Peanuts
Melon Gazpacho
Mint Oil, Ancho Crème Fraiche
Cucumber-Kale Salad with Smoked Barley
Candied Pepitas, Roasted Lemon Dressing
Heirloom Tomatoes & Grilled Red Onion
Balsamic, Sea salt
Summer Succotash
Sauted Squash, Eggplant, Pole Beans, and Onion in Smoked Paprika Cream
Libations
Owner /Master Brewer Mike Brenner of Milwaukee's own Brenner Brewing Company will be giving away samples of his award-winning beers.
Dessert
Dig into an ice cream bar, featuring ice cream by Sassy Cow Creamery.
Magic & Music
R. Matthew Teague will never forget the first time he saw an incredible magician perform: "It was as if time froze and I escaped from the stress of the day because nothing else seemed to matter except this mysterious feeling I was experiencing." Now, as a professional magician and entertainer, Matthew shares that experience with people all over the world. He has performed at the Magicopolis in Santa Monica, California; by invitation at the impromptu lounge at the world-famous Magic Castle in Hollywood; and at the Safe House in Milwaukee. Back by popular demand, R. Matthew Teague will bring his unique mix of sleight of hand, illusion, psychology, and suggestion to Lynden, where he will perform strolling magic to small groups throughout the event.
The Nathan Hale High School Chamber Ensemble plays a mix of classical and pop tunes, then members of Thistledown Thunders, a Milwaukee based bluegrass band, drawing influences from folk and bluegrass both old and new will get your toes tapping and boots stomping!
All-ages Activities
Our education staff and MPS Arts Intern Alena Hix will be leading art and nature activities for children of all ages, including lawn games and an Origami table.
Garden-Themed Silent Auction Packages
Can't attend the barbecue but would like to bid on an item? Call us at 414-446-8794.
Dinner for Twelve at the Lynden Sculpture Garden
A locally sourced, 4 course dinner dinner for twelve by Dave Swanson of Braise, served in Lynden's intimate dining room. Includes wine pairings plus a Braise bite and cocktail to start.
French Candlesticks from Mrs. Bradley's Collection
Take a small piece of Lynden--and Peg Bradley's style--home with you. These candlesticks originally sat on the porch mantel at Lynden, perhaps a memento of Mrs. Bradley's travels in France.
Bonsai Package
The Milwaukee Bonsai Society and the Milwaukee Bonsai Foundation invite you to try this fascinating art form in one of their wonderful introductory workshops. A one year membership in the Bonsai Society is included, and to give you pleasure before the workshop, they are including a professionally-designed flower arrangement to brighten your late August days.
Take the Garden Home
Take home a beautiful ceramic planter filled with mums and a $50 gift card, courtesy of Groth's Country Gardens outside Cedarburg.
Rock the Green


You need to be at Rock the Green, Milwaukee's one and only zero waste sustainability festival, and we're going to make it easy with two passes to the one- day event on Saturday, September 17. The music is world-class (think Lord Huron, Thao & the Get Down Stay Down, New Age Narcissism and many others), and the eco-education is first-rate. Plus our friends at Rock the Green have thrown in a little swag: 4 reusable BPA-free water bottles.
A Picnic and a Tour
Gather a group of eight for a docent-led tour of the Lynden Sculpture Garden and a picnic on the grounds courtesy of North Shore Boulangerie.
Romantic Picnic for Two
Romantic Picnic for two with a Larry's Market feast-in-a-basket. Admission for two to Lynden included.
Birthday Party at Lynden
Celebrate your child's birthday at Lynden with a birthday party package that includes an integrated outdoor tour and studio project designed to reflect your child's interests. Ninety minutes are spent touring the garden and engaging in hands-on activities in the studio, followed by a half hour for refreshments. For up to 15 children and 4 adults. Lynden t-shirt for the birthday boy/girl included.
Your Own School's Out Mini-Workshop
A half-day of hands-on art and nature activities for up to 12 kids is a great way to keep your kids and their friends busy on a day when there's no school. Patterned on our popular School's Out Workshops, this three-hour workshop will combine creative expression with plenty of fun.
More items coming soon.
Make a Donation
Can't attend but would like to support our Education Programs? Make a donation to Lynden.